MÅNAFOSSEN
Visit Rogaland region's highest waterfall, which boasts a 90 meter, rushing free fall from top to bottom. The trail to the falls is very user-friendly, and consists of a well-established path and stairs as well as chains to guide you on the steepest sections. On the way up, there are several breathtaking vistas of Frafjord and its immediate surroundings. Månafossen is not far from Frafjord Spa, so this is worth seeing if one has accommodation with us.[vc_column_text]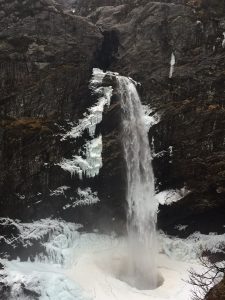 KJÆRAG
Kjerag is considered by many to be the 'jewel' of Lysefjorden. At the end of a challenging and scenic hike, you will find yourself at the edge of a 1000 meter drop straight down into the fjord; it is quite a dramatic, unforgettable experience! This excursion wanders through the Kjerag Plateau and to the famous Kjerag Bolt, a giant, round boulder stuck between two fjord walls where one can climb out for an amazing photo opportunity. This is a demanding hike, but well worth the effort!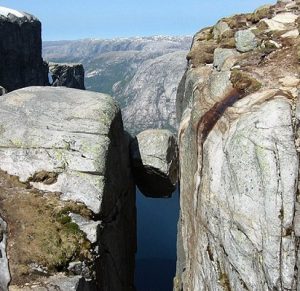 PREIKESTOLEN
Preikestolen, or The Pulpit Rock, rising over 600 meters above Lysefjorden, is one of Norway's biggest tourist attractions. Over 250,000 locals and tourists visit this magical plateau annually. CNN and Lonely Planet recently named Pulpit Rock as one of the world's most spectacular views and natural attractions. The hike is a wonderful  experience in the nature, and a must-see-and-do when visiting the region.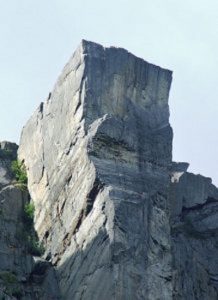 FRAFJORD HATTEN
Access to Frafjord Hatten is found in close proximity to Frafjord Spa. This is a challenging, scenic day trip to the top of the peak, which takes about 4 hours each way. Highly recommended!