Appointments phone +47 91384423 or Mail post@frafjord-spa.no
We have nice apartments with a view to Frafjord Lakse river for 2-4 people.
We have 1 boat for rent. 14 feet with a 9,9hp engine.
NOK 600 per day and NOK 3,000 per week + gasoline. Must be ordered.
Offer April and May
Gift cards can be purchased, valid for 1 year
You can take out the gift card on our website or buy it at the spa, we can also send it to you
Package 1 – For two people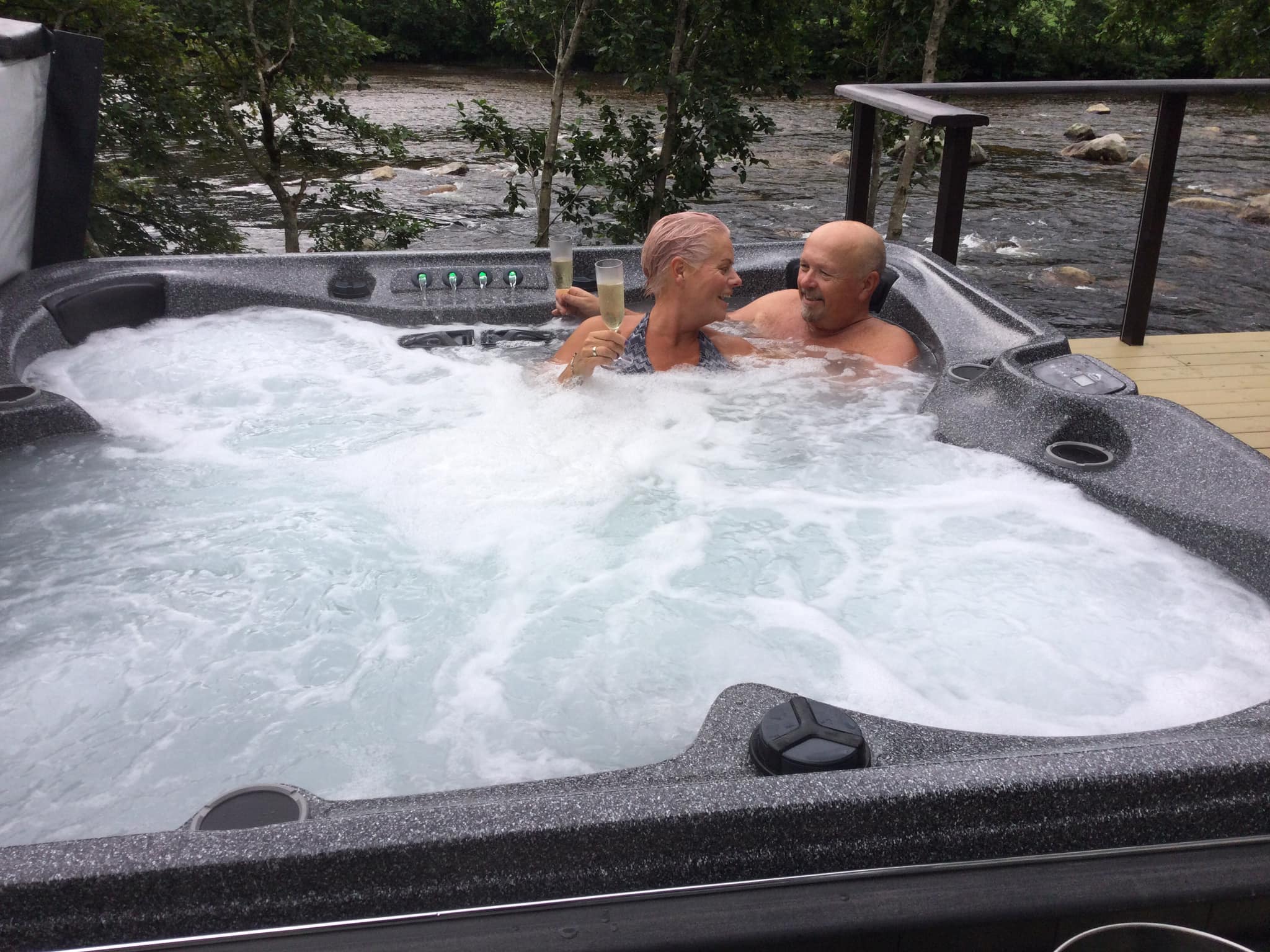 Accommodation in a two-person apartment for a day, with a nice view of the Lakse river here.
In the package, you can borrow dressing gowns, shoes, towels and bed linen.
We start with an infrared sauna, get waste products out. Good for sore joints, calorie burning etc.
Afterwards, there will be a delicious exfoliation on the whole body with Dead Sea salt and black mud, few
away dead skin cells, get ready for sun and summer.

Finally, enjoy yourself in the Månafossbadet with good seats and lots of jets/massage on the neck/back.
We also use dead sea salt in it, get silky skin.
The two of you have bathed alone outside in beautiful nature with mountain and river views

The whole package approx. 90 min.
(ord NOK 5100) Now only NOK 3990 for two people.
Package 2
Is similar to package 1, but without accommodation.
If you want to come for a day visit, the Frafjord boat and campsite are right next door, approx
3 minutes to walk. About 90 minutes, the whole package.
NOK 2990 for two people.
Package 3 – Skin Care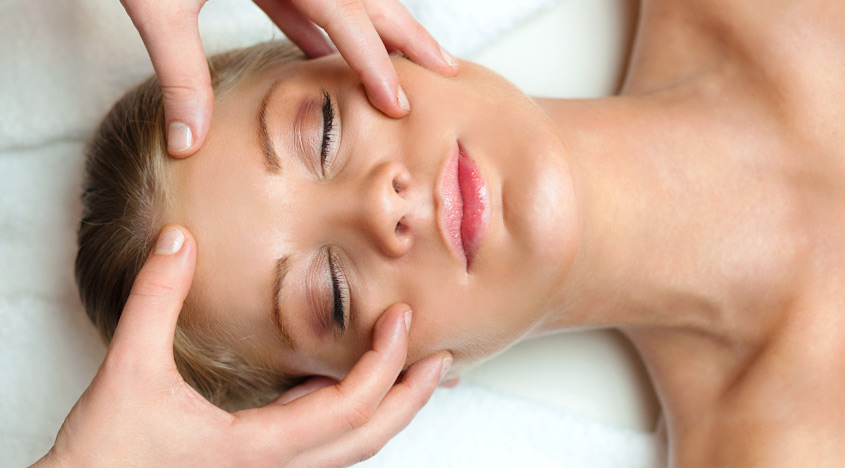 Deep cleansing – peeling mask for your skin type, ending with a delicious facial massage.
Get good moisture in the skin after a long winter.
About 50 min. (ord NOK 1090). Now only NOK 890.
Package 4: Want to lose weight?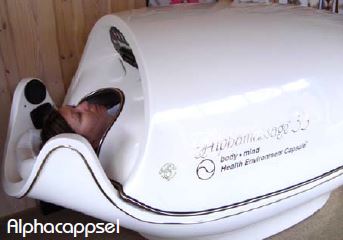 Come and try our popular alphacappsel, with good infrared heat (documented on painful joints, body aches).
Wave massage and drains waste products, detox. Own calorie burn meter.
You lie inside the capsule with your head facing downwards for 30 minutes (underwear or swimwear on).
30 min. (ord. NOK 995) Now only NOK 850
Buy clip cards and save money. 5 Treatments NOK 750×5=3750
10 treatments NOK 695×10=6950
Very good results with double time the first two times, if you have had problems for a long time, and want to lose weight
Go to ordering gift cards by clicking on the image below.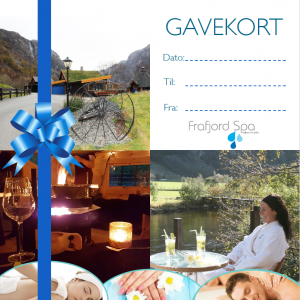 We arrange stag parties, children's parties, dining for groups of 6-12 people with barbecues in a cozy barbecue house.
Contact us for more info.
Welcome to Frafjord Spa with beautiful nature, mountains, river and sea views..
s