PACKAGES AUGUST AND SEPTEMBER
Accommodation in a two-person apartment
Accommodation in a two-person apartment for one day, with lovely views to the Frafjord river.
We start with the popular Månafossbad in fine nature with bubbles and counter current.
Real Dead Sea salt in it (good for joints, soft skin etc.). The salt contains 58 different minerals.
We also serve one glass of good drink in the bathroom.
Afterwards, it becomes a foot spa with a lovely foot mask and ends with a massage on the feet.
Loan of bathrobe and shoes.
About 90 min
(ordindary NOK 3800) Now only NOK 2990 for the whole package two people.
Large apartment if available NOK 3390.
Extra night NOK 700 small apartment, large apartment NOK 1100.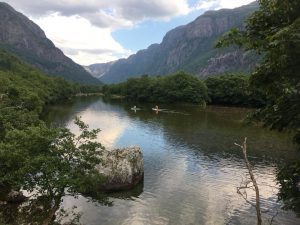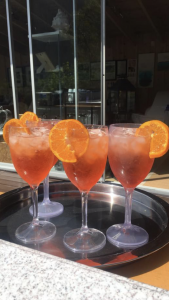 Group offers: 4-10 people
Månafossbadet and Dromen are a cappel you are inside with an exciting spot massage, good heat and you choose the therapy light yourself.
FKS red light is good for blood circulation.
Blue gives energy.
Green on stress etc.
Infrared heat in, very good for joints.
15 min treatment each.
Only NOK 850 PR person