Appointments phone +47 91384423 or Mail post@frafjord-spa.no
We have nice apartments with a view to Frafjord Lakse river for 2-4 people.
We have 1 boat for rent. 14 feet with a 9,9hp engine.
NOK 600 per day and NOK 3,000 per week + gasoline. Must be ordered.
OFFER SEPTEMBER AND OCTOBER, WE CELEBRATE 15 YEARS
Gift cards can be purchased, valid for 1 year
You can take out the gift card on our website or buy it at the spa, we can also send it to you.
We are closed 7-16 october 2023
Package 1 – For two people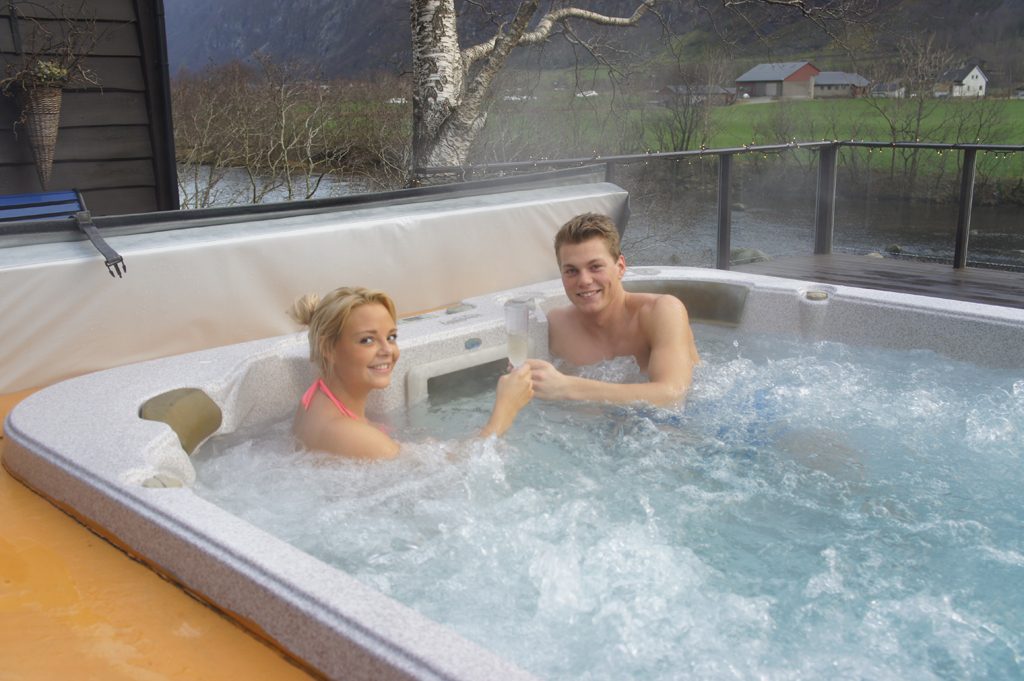 Accommodation in a two-person apartment for a day, with a nice view of the Lakse river here.
In the package, you can borrow dressing gowns, shoes, towels and bed linen.
We start with a good hot infrared sauna, get waste products out, very good for aching joints, detox and calorie burning etc.
Good skin care that provides plenty of moisture after summer and sun.
Cleanse – moisturizing mask according to skin type, ending with a face massage.
Finally, you get to try the popular Månafossbadet with real Dead Sea salt in it.
Good seats with plenty of nozzles, good massage and get a nice skin.
Then you sit outside with a nice view of the Salmon river here (perhaps the salmon jumps 🐋🐋)
You two have the suite/bath alone, we don't mix people.
The whole package is about 90 minutes. (ord NOK 5380). Now only NOK 3990 for the whole package two persons.
If you want to drink in the bathroom, we sell it, you can't bring your own, we have a grant🥂
Package 2: Simular to package 1, without accommodation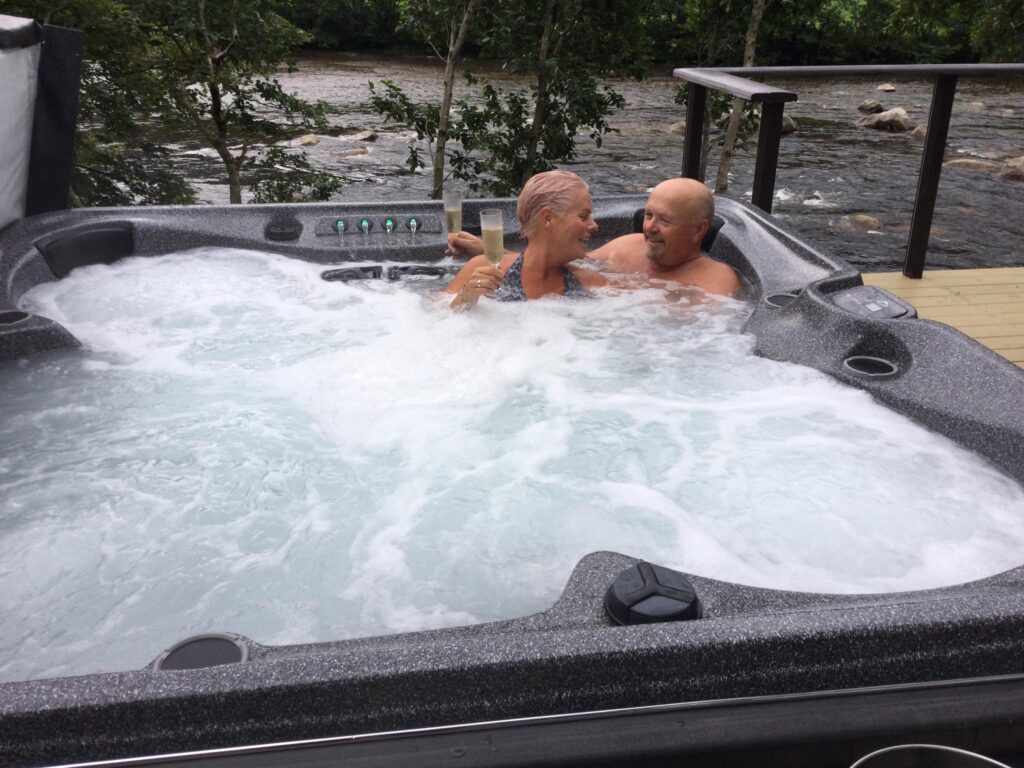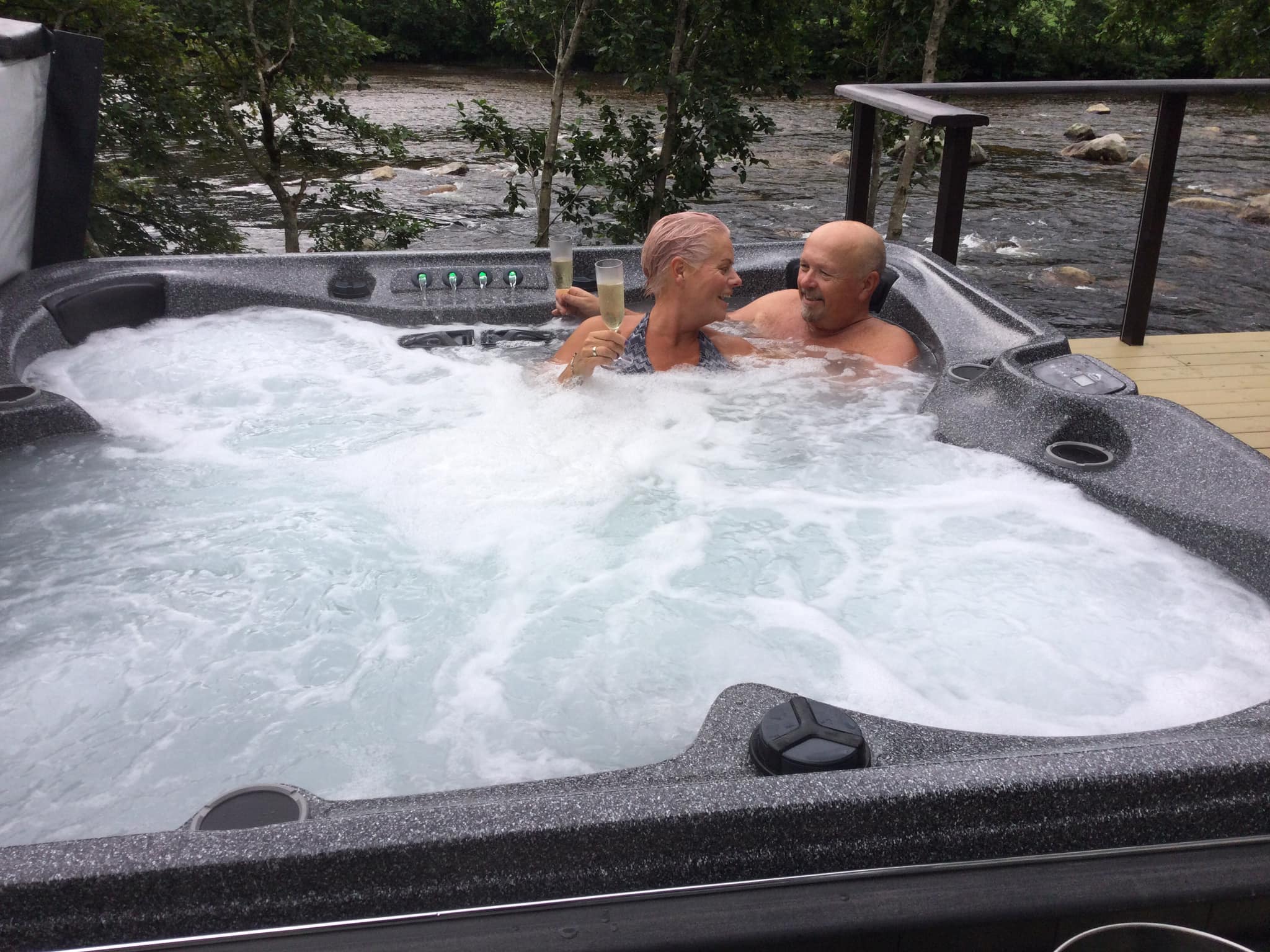 If you want to come for a day visit, maybe you have a camper van/caravan or a boat, we are only 3 minutes' walk from Frafjord boat and campsite.
90 min package only NOK 2990 for two people
Package 3 – Group/family package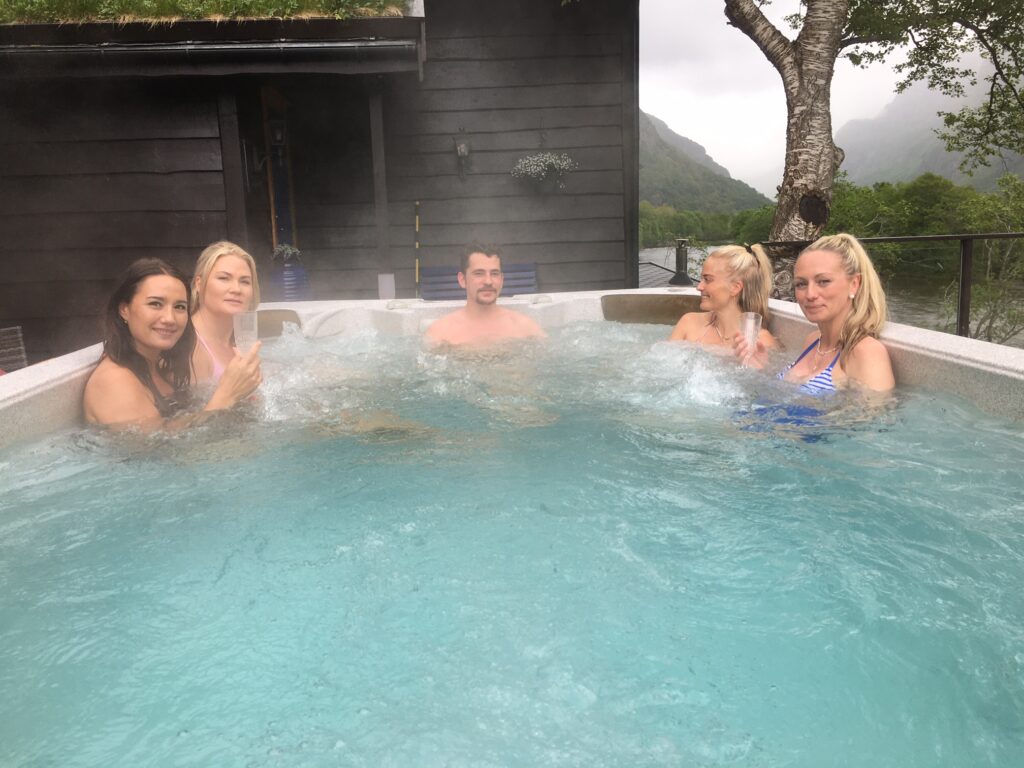 5 people, for example: 2 adults + 2-3 children, or 4-5 adults.
1 hour Finnish sauna, fires with wood, you can dive straight into the Lakse river here or in the cold shower outside.
Afterwards, 1 hour in the popular large Månafossbadet with real Dead Sea salt in it.
Total 120 minutes, fully dressed.
(ord NOK 2890) Now only NOK 2500 for everyone.
Package 4: Alphacapsule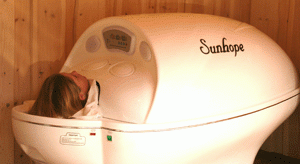 Do you have joint pain, want to remove waste products, lose weight, or just enjoy a delicious treatment.
Come and try our bestseller alphacappselen, with good IR heat and massage in it.
You can put on the neck/back and the feet what is best for you, also drains out the liquid in the body. Own calorie burn meter. IR heat approved in Norway in 1982.
30 minutes (ord NOK 995) Now only NOK 850.
You can buy cutting cards with 5 treatments:
(ord NOK 5175) Now only NOK 3800 for 5 treatments. Good with double time the first time.
We can also tailor packages for team building with dining in a cozy barbecue house in the evening. 6-9 people, contact tel. 91384423
Welcome to us with beautiful nature experiences.
Go to ordering gift cards by clicking on the image below.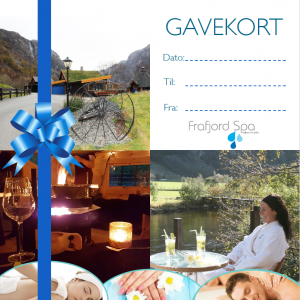 We arrange stag parties, children's parties, dining for groups of 6-12 people with barbecues in a cozy barbecue house.
Contact us for more info.
Welcome to Frafjord Spa with beautiful nature, mountains, river and sea views..
s