Appointments tel. 91384423 or Mail post@frafjord-spa.no
We have nice apartments with a view to Frafjord Lakse river for 2-4 people.
We have 1 boat for rent. 14 feet with 6 horsepower engine.
Kr 400 pr day and kr 2000 pr week. Needs to be booked.
We are closed from 08.05.22 – 16.05.22
SUMMER OFFER JUNE – JULY – AUGUST
These packages can be purchased gift cards, valid for one year❤️
You can take out gift cards on our website or buy at the spa, we can also send to you ❤️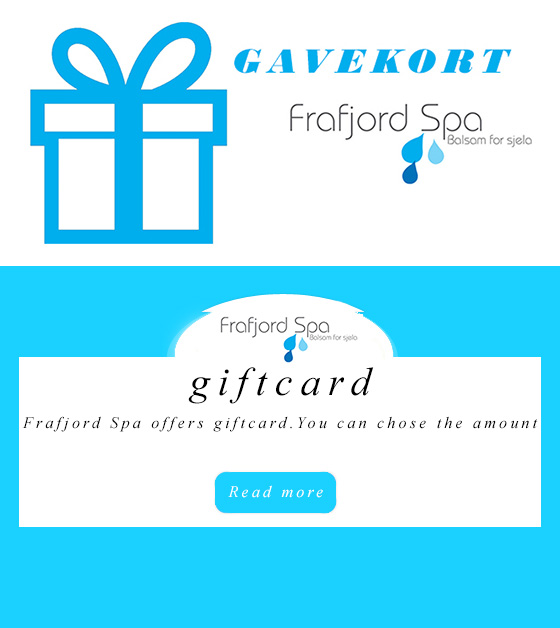 PACKAGE 1 – FOR TWO PERSONS
Accommodation in two people apartment for one day. All apartments have a nice view to the Lakse river here. In the package you can borrow bathrobes, shoes, towels and a made-up bed.
We start with a good warm infrared sauna, get out waste products, very good for aching sore joints and calorie burning etc.
Afterwards, there is a good peeling with black mud scrub and apricot kernels that are massaged into the feet, with good wrapping.
Then you sit in the same room with a beautiful view of the river. If you are lucky you can see the salmon jump.🦈🦈
Finally, enjoy a good and warm Månafoss bath with bubbles and real Dead Sea salt on top, a good therapy bath with a lot of minerals, few silk skins.
Then you sit outside in beautiful nature with mountain and river views.
You enjoy the bath alone, we do not mix people in the bath. Good infection rules even here.
We also sell drinks with and without alcohol if desired in the bath.
About 90 min ordinary NOK 5400 NOW Only NOK 3990 for the whole package two people.
Want a large apartment + NOK 600.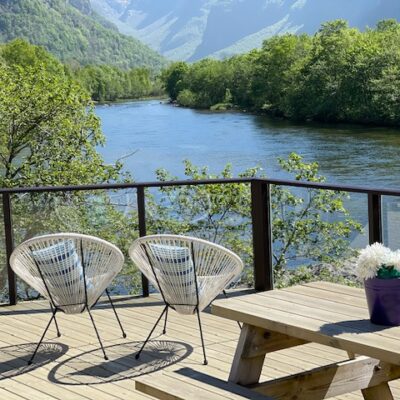 PACKAGE 2: SAME AS PACKAGE 1, BUT WITHOUT  ACCOMMODATION
Is equal to package 1, but without accommodation.
If you want to come for a day visit, or you have a caravan, tent, boat, we are only 3 minutes and walk from Frafjord boat and campsite.
90 min package ONLY NOK 2990 for two people.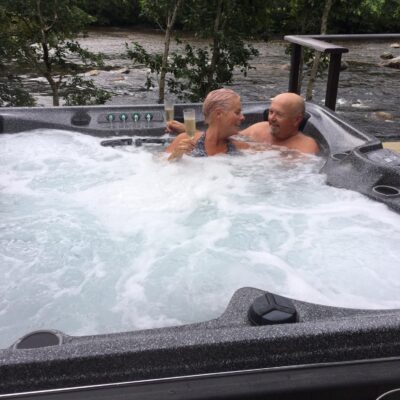 PACKAGE 3 – LUXURY SKIN CARE WITH LIFTING
Luxury skin care with lifting and infrared light.
Peeling, cleansing, tightening with novelty machine and light.
Use of special products with gold mask.
Finish with a delicious facial massage (approx. 50 min).
(word NOK 1495) NOW only NOK 1295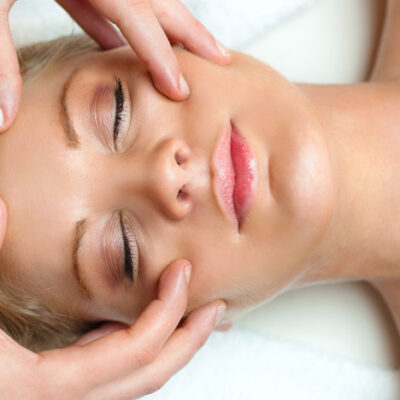 PACKAGE 4 – GROUPS 4-8 PERSONS
New Finnish sauna (fires with firewood). Here you have the opportunity to take a dip right in the Lakse river. Beautiful views from the sauna and right in the river.
NOK 400 per person. About 60 minutes.
How about a delicious sauna for example after a trip to Månafossen, or sub / kayak trip🏄‍♂️🏄‍♂️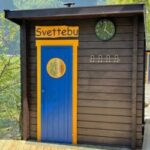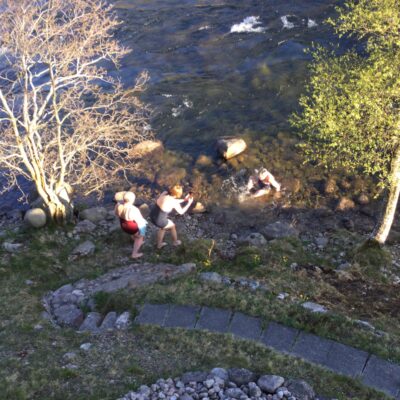 We arrange bachelor parties, children's parties, dining groups 6-12 people with barbecue in cozy barbecue house. Contact us for more info.
Welcome to us in a nice location with mountain, sea and river views.